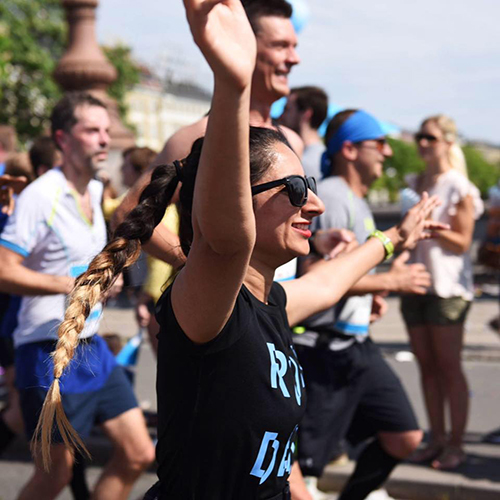 Harky is a freelance graphic designer and illustrator working and living in London.

 
She blends graphic design, murals, illustration and freehand typography to create her eye-catching designs. She began her career in Leamington Spa working for Coventry City Council and Warwickshire College before landing a job with BBC Children in Need which led her to work on campaigns for organisations, brands and events including the London Marathon, Comic Relief, Virgin Sport, British Gas, Carabao, Footlocker and NBA and Lululemon, amongst others. She was named by art and design magazine Creative Boom as one the '25 most exciting graphic designers and illustrators' to follow during International Women's Day. Her work has also appeared on campaigns highlighting issues
around racism and inequality.

 
In her 'spare' time you will find her running marathons or ultra marathons, cycling to Paris for fun, learning Spanish, learning all the flags of the world and lately her new thing is skipping. Yes she has some decent moves and probably could challenge Anthony Joshua's footwork.
Please feel free to contact her or just say hi at
hello@harkirankalsi.co.uk